'Undertaker: 'The Last Ride' Chapter 2 Review: Mark Calaway's Redemption Begins and It's Fascinating
The first episode of WWE's latest documentary series, Undertaker: The Last Ride, pulled the curtain back on the life of Mark Calaway, the second episode continues to do so in a more personal way.
Chapter 2 is entitled The Redemption and follows Calaway's life following his match against Roman Reigns at WrestleMania 33.
Wrestling fans know that match wasn't the best, and as we saw at the end of episode one it was the end of The Undertaker's career as everyone knew it. But nothing is final, especially not in wrestling and the next episode of the documentary shows the process of Calaway getting back into the ring.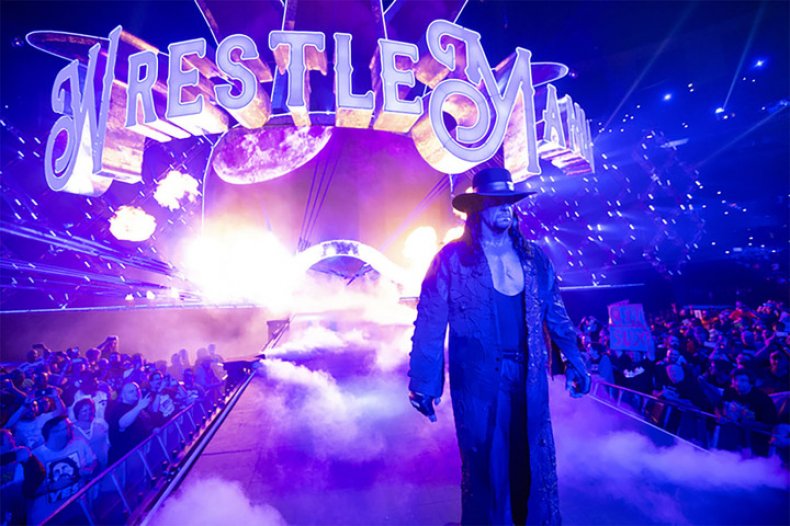 The episode starts with Calaway and wife Michelle McCool watching back his match with Roman Reigns. This is eight months after it happened, and the disgust in Calaway's face is palpable. While the episode starts here--and the documentary revisits it later--Calaway's redemption story actually begins a month after WrestleMania 33.
Calaway is getting hip replacement surgery, his second, to repair what's been giving him pain for 10-plus years. Cameras follow Calaway and Michelle as they speak to nurses, doctors and list off his surgery history. It's a long list that really shows how much Taker has sacrificed in the ring--if the first episode didn't drive that home already.
After surgery, Calaway is feeling no more pain in his hips and that's when the thought of possibly returning comes to mind. This is when the episode shifts in tone, as the documentary dives into the relationship between Calaway and Vince McMahon.
The Last Ride is produced by WWE in-house so you can expect some embellishment, but the way Taker talks about McMahon is very genuine. He calls him more than a boss, and even goes as far as to call him like a father and brother.
It's no wonder why Undertaker continues to work 30 years into a physically taxing career. The loyalty both men have for each other is very present in the way they speak about each other and in the shared history shown in the documentary.
I do wish that the documentary went a little more in-depth with Undertaker's earlier years. Calaway alludes to how Vince was there for him when he needed him, but it's never mentioned why. Perhaps we'll get to that in a later episode.
So when Taker finally decides to watch his match with Roman again, he doesn't mince words about his performance. He calls himself overweight and slow, Calaway even goes as far as to say, "I shouldn't' have been in the ring last year. Simple as that."
It's then up to Taker to get into ring shape again to redeem his performance. Like Chapter 1, the second episode of The Last Ride is best when behind the scenes/backstage footage is shown. It's great to see Taker yucking it up with the guys at the Royal Rumble in 2018 and at WrestleMania 34 before his match with John Cena.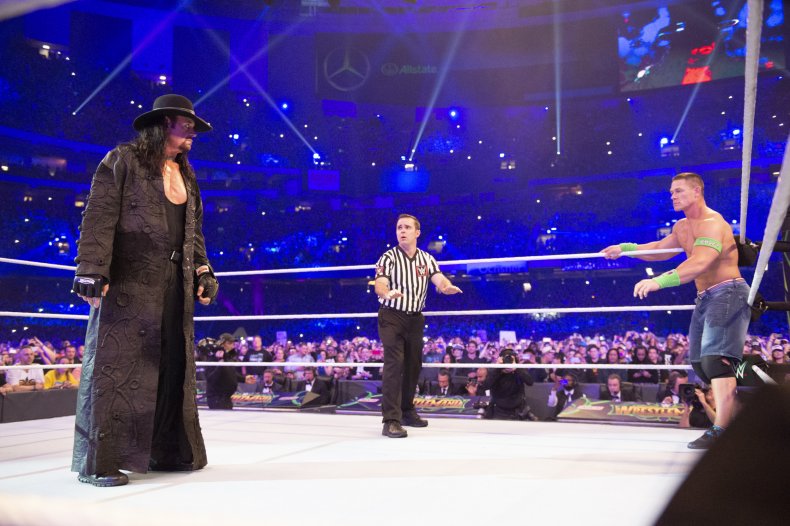 However, this episode doesn't give as much of that. Instead, fans see more of his journey outside of WWE like when he goes to the hospital for his surgery or when he visits Vince at Titan Towers.
If you saw the Edge documentary on his return from retirement, there's a lot of the same here. From WWE sending a ring to, to Mark getting back into shape. We learn more about how Mark and Michelle met and fell in love and see them working out together.
Michelle was my MVP in the first episode, and while she doesn't have as many interview spots, she's ever present in the footage as the one who supports Mark every step of the way.
I recall seeing Undertaker return at WrestleMania 34 against Cena, and while it wasn't the longest or best match his performance was night and day from the previous year. It was a great capper to what was clearly a grueling journey to get back to respectability.
My favorite moment was when Taker talks with Roman backstage after his match with Cena and apologizes for their match last year. It was genuine, thoughtful and really encapsulates what The Last Ride is about, and that's the peeling back of The Undertaker, the character, and the unveiling of Mark Calaway the man for fans.
Episode 2 of The Last Ride brings a different flavor from the debut. This one is more "real" as it gives wrestling fans a better understanding of who Mark Calaway is and what he has sacrificed to entertain them. It's more required viewing for wrestling fans who want to know more about the man behind the character.
Chapter 2 of Undertaker: The Last Ride will be available to stream on-demand beginning at 10am ET this Sunday on WWE Network.
'Undertaker: 'The Last Ride' Chapter 2 Review: Mark Calaway's Redemption Begins and It's Fascinating | Sports